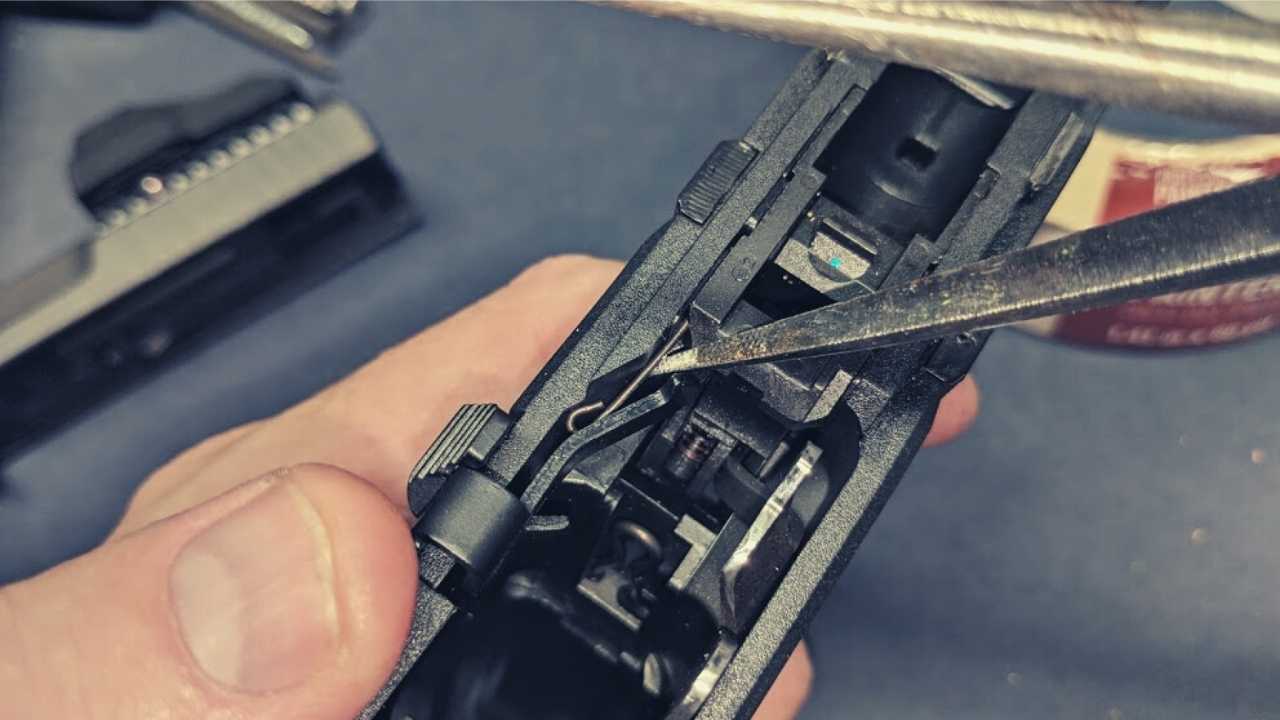 Century Arms introduced the Canik TP9 series in the US in 2012. The Canik TP9 series is famous for giving a good performance at an affordable price.
The Canik Tp9sfx is the competition model of the Canik TP9 series. With an MSRP of $550, this gun lies in the middle of the TP9 series range. So, the best part about the Canik Tp9sfx is by no doubt its price point. It also has good ergonomics.
One more feature that is attractive about the Tp9sfx is its striker-fired trigger. Tp9sfx customers positively respond to using a great trigger on budget.
So, with good ergonomics, a good trigger, and a fantastic price point, Tp9sfx is one of the shooters' favorites.
But Tp9sfx might have some issues. These issues are weak ejection patterns and trigger reset issues. And after spending 500 dollars on a gun, nobody wants to have problems with it. So, reading this article will help you solve the issues you might have with your Tp9sfx, and you will not need to replace your gun.
Canik tp9sfx problems and their Fix
1. Weak Ejection Pattern
One complaint that most people have with this gun is its ejection issue. When a pistol has ejection issues, the old cartridge shell fails to eject from the ejection port and remains stuck in the gun. Due to this, you cannot close the slide and leave the gun jammed.
It might seem simple, but jamming can be a big problem in closed combat or competition shooting. This issue is also called stovepipe. So, if you ever read or heard about Canik tp9sfx stove pipe problems, it means the same as the ejection problem.
How to Fix the Ejection Issue?
The good news is that its remedy is quite simple.
Change the Factory Recoil Spring:
Change the factory recoil spring with a new aftermarket spring to solve the ejection problem. Use a captured recoil spring and a stainless steel rod.
You can also contact century arms, and they will send you a suitable spring to replace your factory spring with a new one.
Also Read: How To Clean A Canik Tp9sfx
2. Trigger Reset Issue
Some owners might find the trigger reset issue with their Canik Tp9sfx. In this case, the indicator shows that it is ready for the next round. But when you pull the trigger, it doesn't work.
Why does this happen?
This problem exists because the trigger bar moves to the left when you pull the trigger. Due to this, the trigger reset ramp gets off.
How to fix this issue?
When you check your trigger, you will notice a big gap at the assembly to the trigger bar. You need to close that gap to fix the trigger reset issue.
Strike the trigger bar:
One way to do it is to strike the trigger bar with a small brass hammer.
Gently twist the bar:
Another way to resolve this issue is by gently twisting the bar to the right. Bend it again if it doesn't work after you twist the bar. Make sure to be gentle when you do this.
If doing all of this does not solve this issue, send your gun to century arms. They have fantastic customer service and will find a solution to your problem.
3. Canik TP9SFX might Shoot High
Some people have experienced that their Tp9sfx shoots higher than the aim.
How to Fix this Issue?
One option to fix this problem is to buy a new, taller front sight. But if you don't want to spend money on fixing this problem, there is an alternative solution.
Maybe you face this issue because of the red dot sight mounted on canik tp9sfx. In order to avoid this issue, you must know what red dot sight fits Canik tp9sfx perfectly.
File off the Rear Sight:
File off the rear sight to fix this problem. After filing the rear sight, take a few rounds to check. If it again shoots higher, file the rear sight a little more.
Wrapping up
I hope this information will help you solve your issues with the Canik tp9sfx as it has helped mine. Canik tp9sfx is a fantastic gun overall. Nobody wants to replace their weapon due to minor problems. But these minor issues can cause a lot of pain if not resolved.
The good news is that there is a Canik forum to share your problems with other Canik users. This forum allows you to be a part of the Canik community. There are hundreds of member posts available where you will find a solution to your problem. Or you can also post your problem and find a fix to it.
FAQs
Is the Canik TP9 reliable?
Canik TP9 is a reliable gun. It has optimal trigger control. Also, it offers consistent results. The best part about this gun series is that it gives excellent performance at an affordable price.
Is canik TP9SFx a good gun?
Canik TP9SFx has all the features that should be there in a competition-style pistol. It has good ergonomics. And one part that makes the Tp9sfx desirable is its striker-fired trigger. What most people love about this gun is that it is very affordable.
With an MSRP of $550, this gun sits in the middle of the TP9 series range. However, one problem is that the material used to make this gun is out of place.
Are Canik pistols safe?
There is no safety issue with the Canik pistols if you use them in ordinary conditions. However, excessive gun dropping can damage its safety features and cause unintentional discharges. you should get a good holster for canik tp9sfx if you want to keep your gun safe for a long period of time.