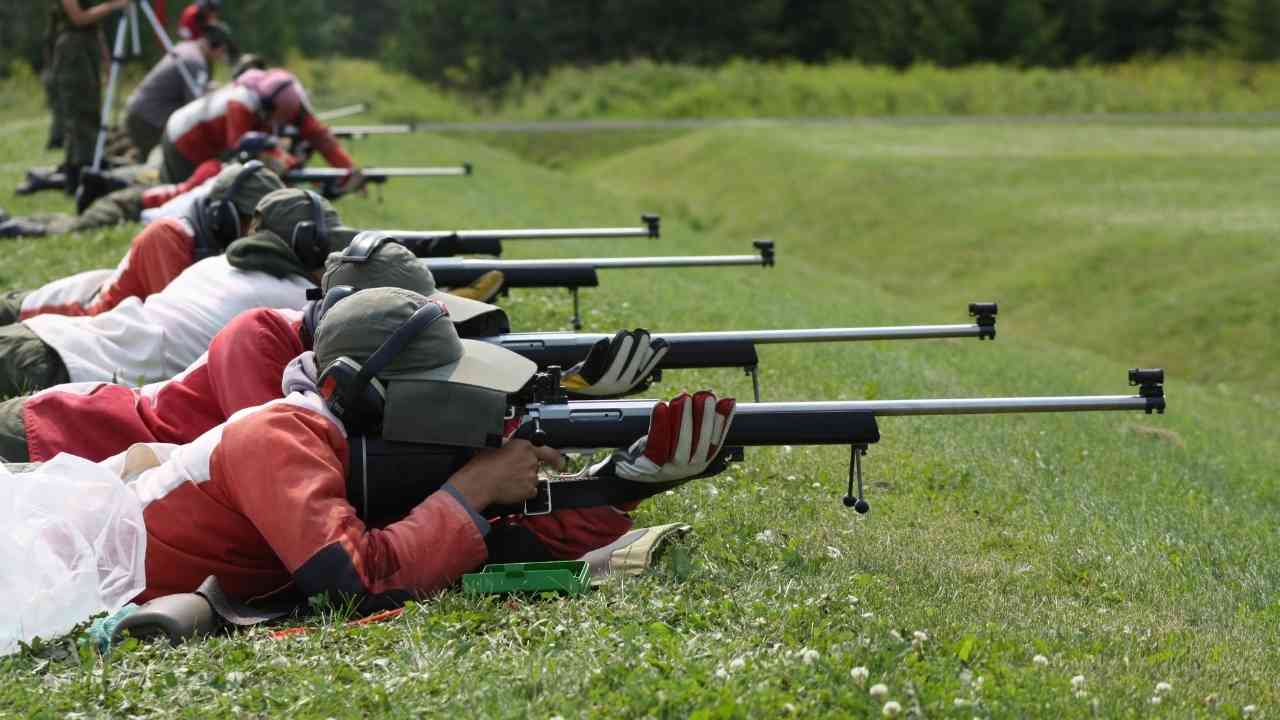 August is National Shooting Sports Month in the United States. This festive month celebrates one of America's favorite pastimes shooting guns! From a young age, many Americans grow up with the desire to shoot and own their weapon. But what can you do if you don't have access to a firearm? You could always go to your local shooting range or firing gallery and rent one for an hour-long session. This blog post will explore how much fun it is to celebrate this month by going shooting!
Gun owners are getting more creative in how they use their weapons. August is National Shooting Sports Month, and it's the perfect time to try new things with one of your firearms, like a shooting competition or just shooting targets for fun with friends! An estimated 8 million people purchased their first firearm last year; many non-traditional gun buyers want to get into something different from hunting or target practice.
Developed by NSSF (National Shooting Sports Foundation), National Shootings month promotes firearm ownership in America with over 56 million adult memberships. Who partake in recreational shooting activities as well as competitive matches like those found on shotgun ranges.
Nothing says "I love guns" like an excellent old-fashioned shooting spree. This month, show your support for America's favorite pastime with these ways to celebrate National Shooting Sports Month. Here are some of them:
1: NSSF's +ONE Movement asks expert shooters to provide supervision and education for newcomers so that they may improve skills necessary for hitting their targets, whether it be paper, steel plate, or passing clay. Expert shooters may help to secure the future of target shooting sports by offering as mentors this August!
Target Shooting Activities, The National Sportsman's Foundation has an initiative called "+One," where it encourages experienced gun owners/shooters to teach beginners safety protocols as well as basic firearm handling techniques. With these lessons under your belt, you'll be able to get out there.
2: Do you have something against target shooting? I bet your significant other would like to go with you, and if not, then there are leagues for solo shooters. If they're worried about the safety of arrows or bullets flying around the range, don't worry; all ranges encourage excellent gun handling skills and good habits from newbies, so it's safe as ever!
3: It's hunting season again and if you've been thinking about joining the ranks of hunters to harvest your healthful food, now is a great time. There are many helpful resources for beginners on LetsGoHunting.org, like enrolling in hunter education courses or practicing shooting with friends at ranges near you before it gets too cold outside!
4: The National Shooting Sports Foundation is ready to educate people about the benefits of firearm ownership and interest in target shooting. If you are a proud firearms owner, consider using their Proud to be a Firearms Owner pocket card or video series for your advocacy efforts as well!
5: The shooting sports are not only an activity enjoyed by hunters and recreational shooters but a sport all on its own. From clay pigeon shooting to 3-gun competitions, these games require quick reflexes and precision aiming skills that give you the ultimate thrill of hitting your target.
Reliable gun owners carefully manage their guns when they're out in public or at home. Thanks to lockboxes for storage when guns aren't being used, whether inside vehicles or locked cabinets at ranges where people go to shoot targets with friends who have similar interests because competition breeds good friendships. And if accidents do happen? They're typically low-level events like self-inflicted injuries.